Innovation Lab 
OMG Studios Innovation Lab is an interactive and evolving music, art and literature immersion project that will function as a cultural content creator hub. Participants will create a wide array of multimedia, inspired by the Twin Cities' rich music and art culture.
Mission Statement
To provide a creative outlet for youth for music, art and literary expression, development, and education.
OMG Studios Cultural Sustainability Promise 
At OMG Studios, our work is centered around building cultural sustainability, in which music and art are essential to human survival and development. We strive to empower communities through our OMGisms – social constructs rooted in the arts that nurture and improve the health and wellness of youth and families.
Supported in part by MN Arts Council and Minneapolis Foundation.
Enlightenment New Year 2023
Enlightenment New Year 2023 is an intellectual, philosophical and cultural movement centered on Humanity, Equality, Unity, Peace, Justice, Mercy, Tolerance and Harmony.
Community Partners: MN Humanities Center and Blue Cross and Blue Shield of Minnesota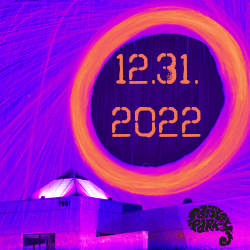 Music Monuments
Minnesota musicians and artists will contribute resources to this project, from mentorship to contributing samples to the archive for participants' use, in essence creating a living monument of the cities' artistic influence and contributions, such as the legendary Minnesota Sound to the street art that decorated the city in the wake of George Floyd's death, and more.
Innovation Lab Collaborative Youth Project Overview